OPT Stand-Alone 2D Measurement System Has Been Launched!
Release time:2023-02-16
Source :
OPT has launched a new stand-alone 2D measurement system that enables measurement at the touch of a button without programming. It features high measurement accuracy, fast speed and easy operation, and offers a wider range of applications.
A High Precision Vision System to Increase Measurement Accuracy
Dimensional measurement and inspection is the basis for ensuring the quality of product delivery, especially in the high-end manufacturing industry, which requires higher measurement accuracy and efficiency.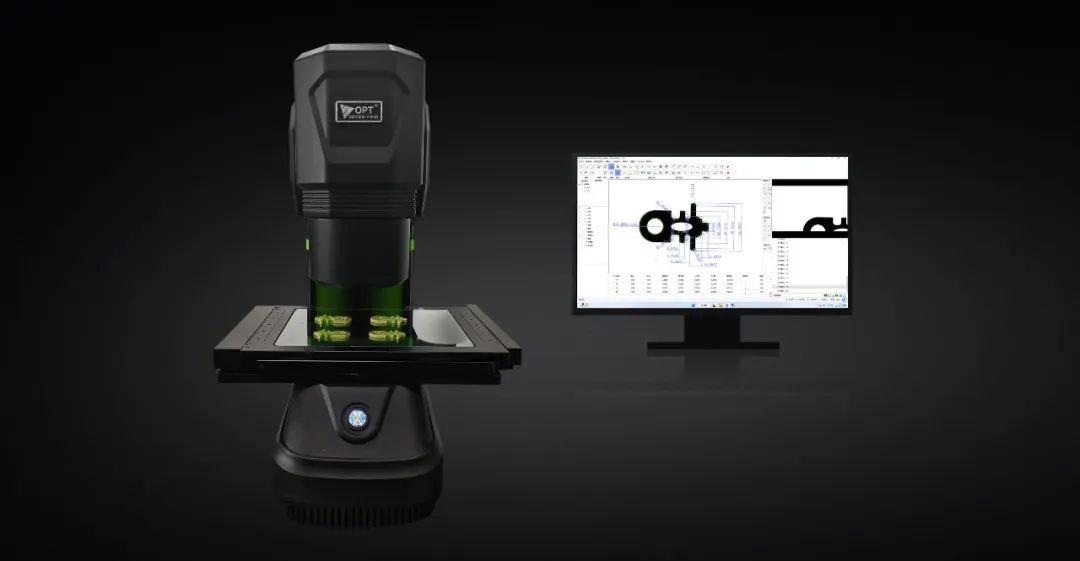 The OPT 2D measurement system includes high-precision image processing hardware, a traversing platform, and measurement software. The image processing hardware uses a bi-telecentric lens with high resolution, large depth of field, low distortion and other special features. The captured images have clear edges and high measurement accuracy. At the same time, with a four-axis traverse system, it can provide a more uniform illumination environment and an optimal working distance by controlling the light source, the position of the camera, and the traverse accuracy of the grating scale. This avoids the influence of metal reflections and ensures the measurement accuracy of products even with height differences.

As for the software, OPT divides each pixel into 100 pixels for calculation by a subpixel edge extraction algorithm, achieving high-precision measurement. In addition, edge features can be adjusted by least squares method for automatic detection of lines or circles. Furthermore, edge burrs or defects can be automatically detected to ensure the stability and high precision of measurement results.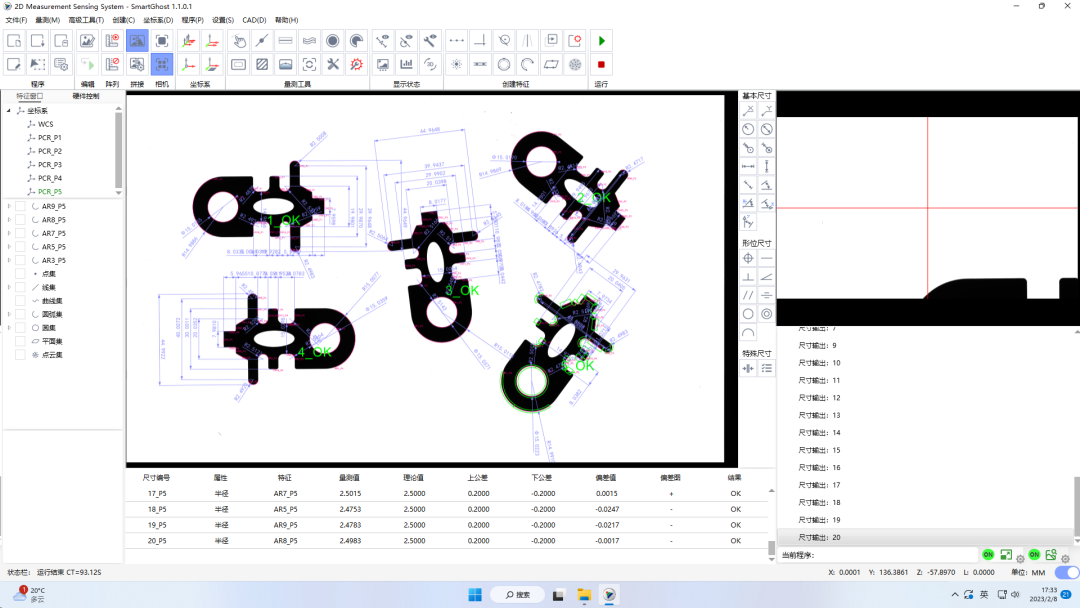 In the automotive industry, for example, dimensional accuracy of parts is at the core of vehicle quality control. From product design to production to quality control, it is necessary to measure the size of parts accurately. The 2D measurement system can automatically focus and identify the measurement position. The measurement results obtained are stable and accurate, and are not affected by height differences and surface reflections.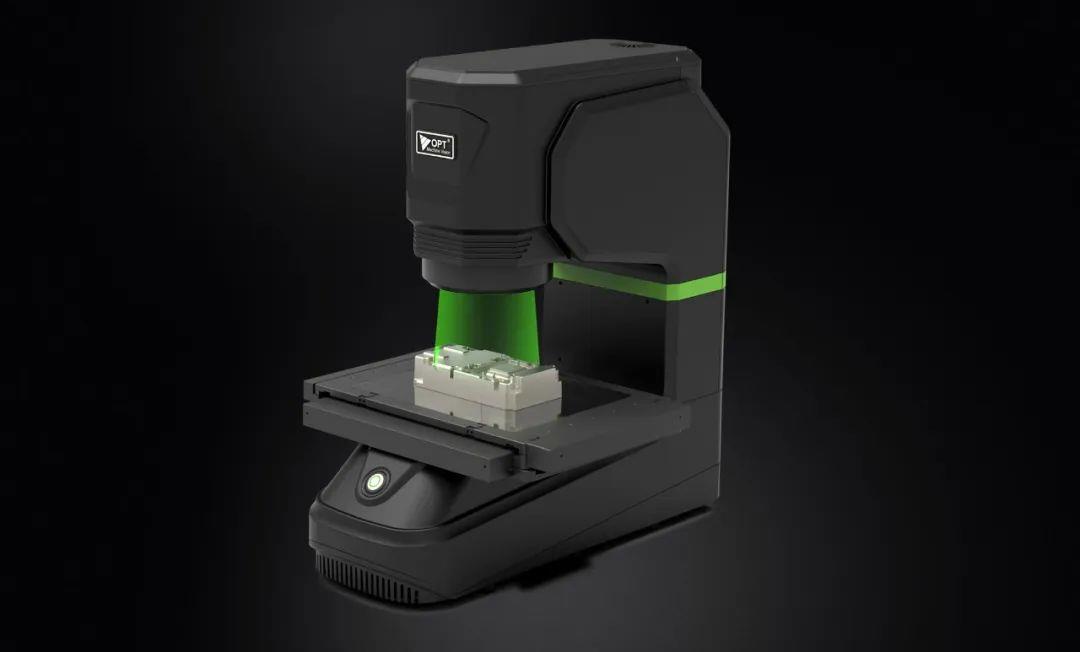 Powerful measurement and user-friendly operation
The OPT 2D measuring system requires no programming and supports the import of CAD drawings of various products. By analyzing the position information of lines in the drawings, the measurement program can be created quickly, and all relevant parameters can be set conveniently, making the operation simple and easy to learn. There is no need to select, debug visual effects, write recognition programs, etc. The product can be placed in any direction within the field of view of the image without the need for fixtures. It can be measured with one click to quickly output an inspection report. Thus, measurement of 300 parts can be completed in just a few seconds, greatly reducing measurement time and providing a standardized measurement method for industrial manufacturing.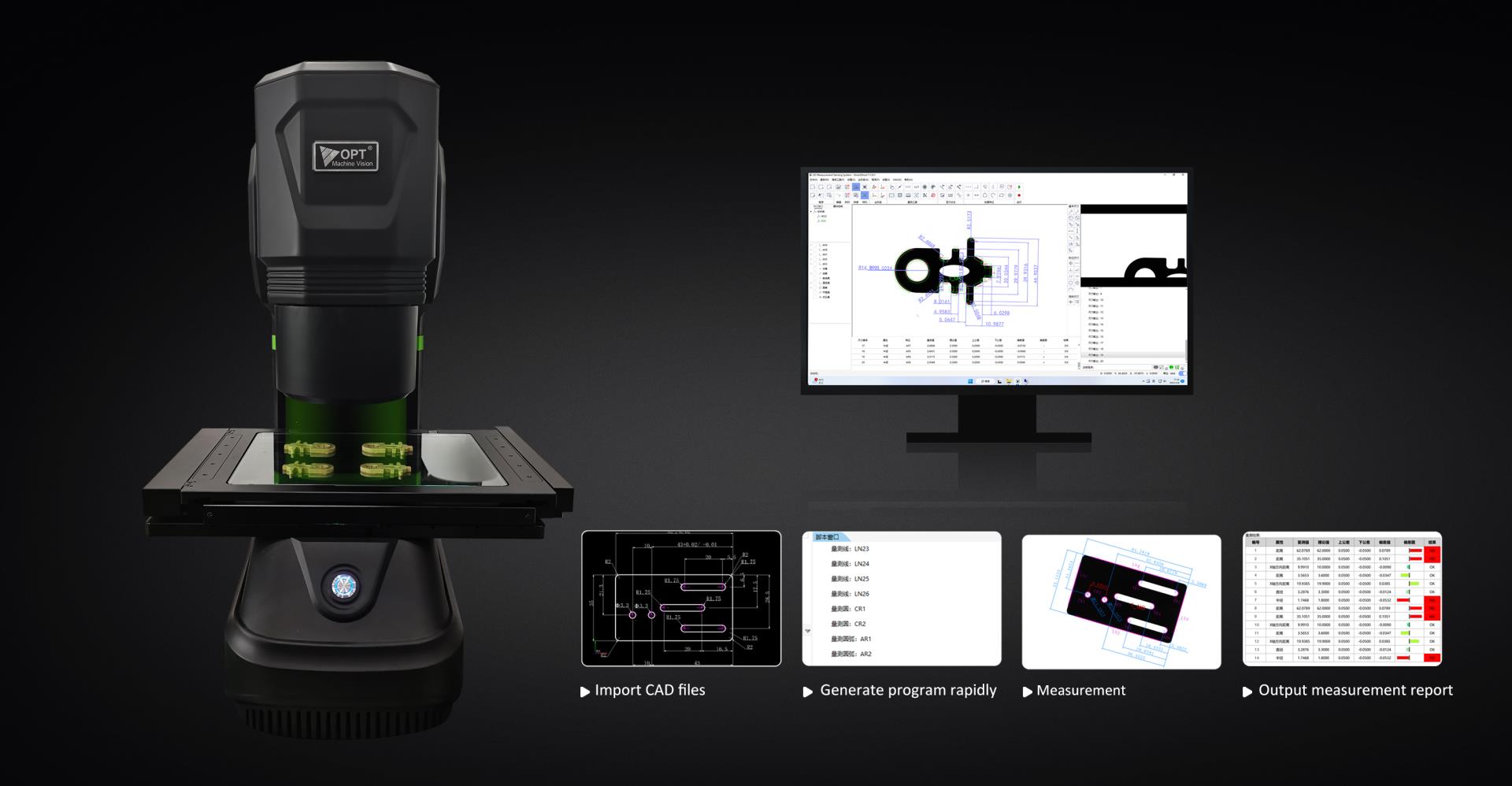 In order to measure the dimensions of complex parts more accurately, the 2D measuring system uses a moving axis with a grating structure scale sensor to achieve highly accurate and fast movement of the measuring platform. Image stitching technology is used to compose the product image without moving the measuring device. For example, when measuring some concave and convex parts, taking multiple images and stitching them together can clearly show the details of each workpiece while increasing inspection performance by a factor of 10.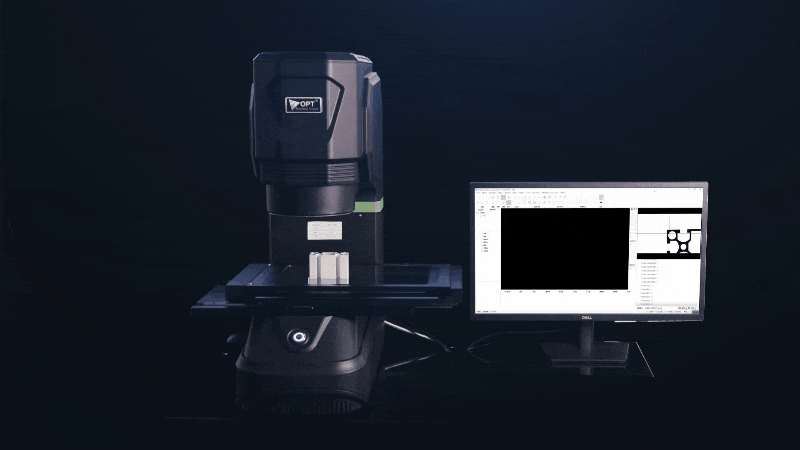 Last but not least, the 2D measurement system can also measure wall thickness, product surface and contour comparison, which can quickly meet various measurement requirements widely used in industries such as 3C accessories, mechanical manufacturing, medical equipment, PCB industry, etc.