OPT is a machine vision components and software supplier for factory automation.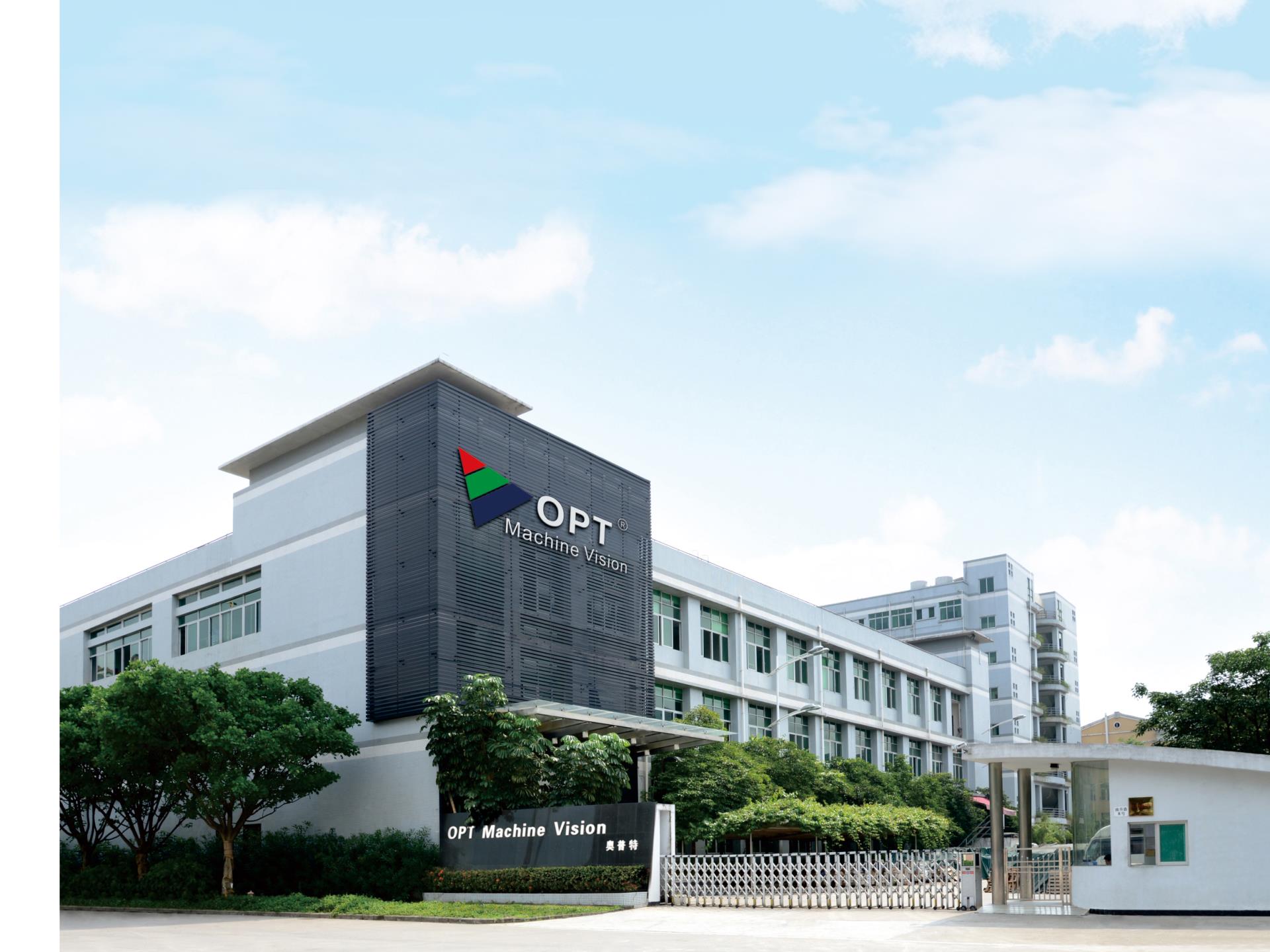 Company Profile
OPT is a machine vision components and software supplier for factory automation. It has quickly developed to become a leader in the machine vision industry. OPT's products and solutions are reaching more than 20 countries and regions, with more than 30 branches and distributors worldwide, that serve more than 15000 customers. Many of these customers are Fortune 500 companies. They trust in OPT to help design and develop unique solutions to complex problems.
OPT currently has more than 1770 employees, of which more than half are technicians:over  1182 R&D and other technical personnel. OPT products include vision system, light sources, industrial cameras, lenses, 3D laser sensors, barcode readers, etc.
The vision system includes SciVision SDK, SciSmart software and vision controllers.
The machine vision light sources consist of 45 standard series including nearly 1000 standard models and customized series with over 30000 customized designs and solutions. OPT can deliver a custom light as fast as in 3 working days.
The industrial cameras can be mainly divided into area scan cameras which include global shutter and rolling shutter with resolution stretching from 0.3MP to 150MP, and line scan cameras which are compatible with GigE Vision protocol, USB3.0 Vision protocol, CameraLink protocol, CoaXPress protocol and GenlCam standard with resolution ranging from 2K to 16K.
The lenses include Coloretto/Hawk/Grampus series line scan lenses, 29M/151M/Cobra series/ Dolphin 20M series/10M/5M/2M series fixed focal length lenses, zoom lenses, telecentric lenses, etc.
The 3D laser sensors include ultra high speed series, high precision series and cost-effective series.
The barcode readers are composed of manually focusing series and automatically focusing series, with resolution ranging from 0.4MP to 12MP, applying encoding algorithm of deep learning to realize multi-core data processing for ultra high reading speed.

OPT
Machine Vision Tech Co., Ltd.
's History