OPT Dynamic Code Reading Solution
Release time:2022-02-16
Source :
In order to further improve the popularity of information technology, data collection operation, product flow and tracking requirements, bar codes and two-dimensional codes are gradually become an indispensable part of production. Code reader testing is becoming increasingly difficult. From the early management of military ammunitions, food and drug retail, and now everywhere in the entertainment industry, industrial automation, e-commerce logistics circle, code reading will be used more and more.
Code reading technology plays a particularly important role in our time.  The use of machine vision technology improves the productivity of enterprises. Information is collected in real time to solve problems quickly and to obtain a large amount of information at high speed. In the production and packaging chain, improper storage of barcodes can lead to scratching and smearing, making the codes difficult to read. A robust reading solution can prevent interruptions or loss of information due to such situations.
OPT' s dynamic code reading serves two main application scenarios: high-speed code reading and code reading with a large depth of field.
High-speed code reading (line speed 2.5m/s): When the code reader receives the external trigger signal, it performs high-speed image acquisition and decoding, and uploads the barcode information to the computer database  after decoding is completed.
Deep depth of field code reading scenario: The code readers' optics have a large depth of field for the accurate identification of barcodes at different height positions.
Advantages of the Code Reader Program
With the booming development of smart industry, the demand for code readers is also increasing. These readers are widely used in 3C industry (computer, communication and consumer electronics): electronic industry, packaging industry, medical industry, automotive industry, lithium battery industry. They can read the engraved code and labels on metals and plastics. 3C products can be found in many categories and rapid development that penetrate into the lives of more and more people. Due to the large production volume of the 3C industry, the requirements for code reading speed are extremely high. Based on the strong market demand and production status of 3C industry, OPT has launched a new small code reader for the 3C industry. OPT code readers are compact in size and powerful in decoding. They are the perfect solution for all kinds of code reading needs in complex production environments.
Dynamically read different types of barcodes moving at high speed on the platform. OPT readers combine a large depth of field, wide field of view and a high-speed acquisition. Reading the code is not easily affected by the coding process, the coding material, the coding background color, as well as the code itself is dirty and broken.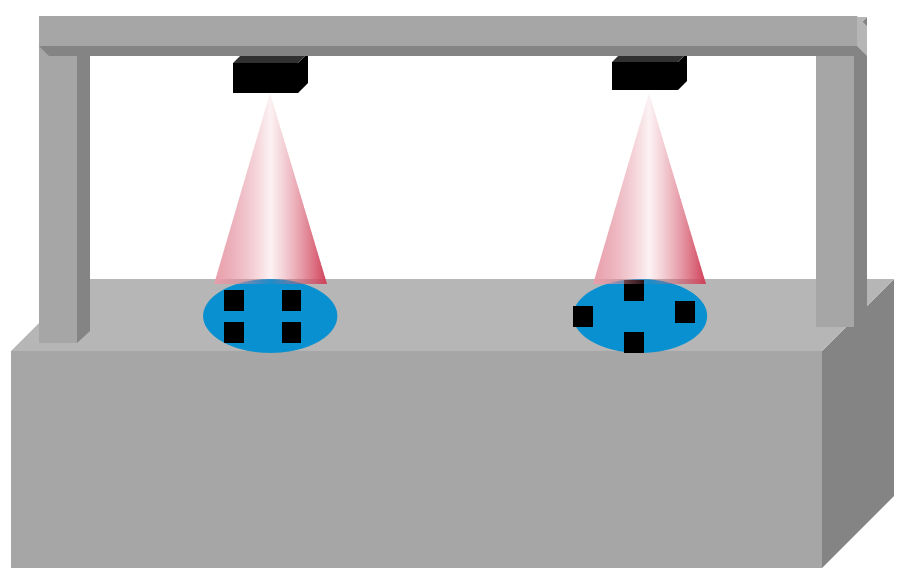 Difficulties:
    Small codes and low contrast (barcode size: DataMatrix code: 3 x 3 mm

2

, QR code: 6 x 6 mm

2

);
    Fast speeds are difficult to read stably (speed requirement: 1 m/s).
Advantages:
    High sensitivity sensors that can reliably capture images even at high speeds;

    Powerful processor, effective against low contrast of 2D codes, poor print quality, etc.;

    Powerful code reading capabilities thanks to deep learning algorithms;
    High frame rate for stable reading even at high speed with dynamic code reading.