VisionChina 2022
Release time:2022-11-26
Source :
The 3-days-long VisionChina 2022 (Shenzhen) exhibition has come to an end on November 17. As a machine vision components supplier for factory automation, OPT has showcased both software and hardware products as well as machine vision solutions via smart code readers, 3D and 2D inspections. The applications in lithium batteries and 3C manufacturing industries were the highlights of the exhibition.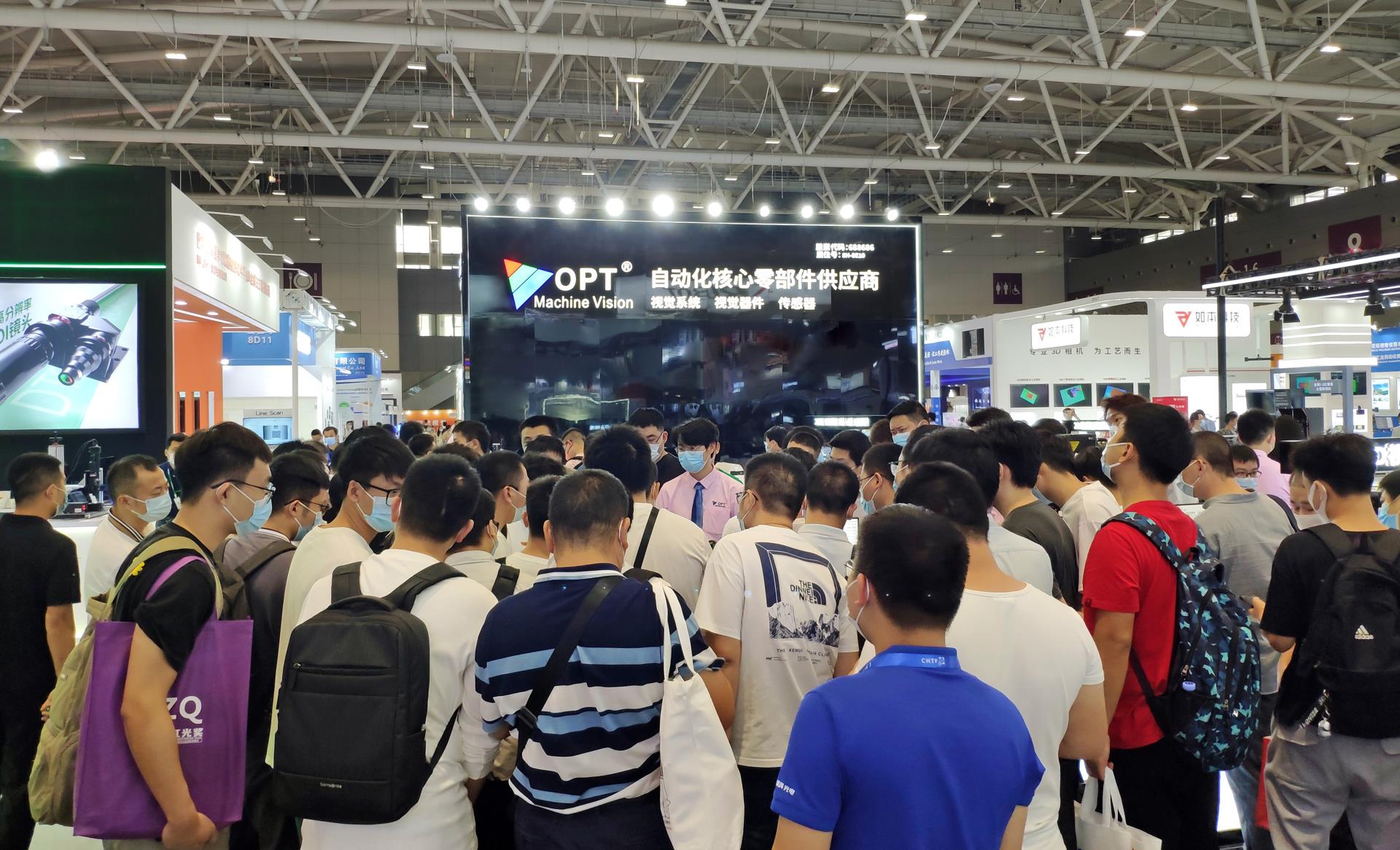 The Crowd at VisionChina 2022 (Shenzhen)
3D Inspection Covers Every Details on Product Surface
Besides the machine vision component products such as industrial cameras, lenses and light sources, OPT also focused on the application of 3D machine vision inspection in industries such as lithium batteries, 3C, etc.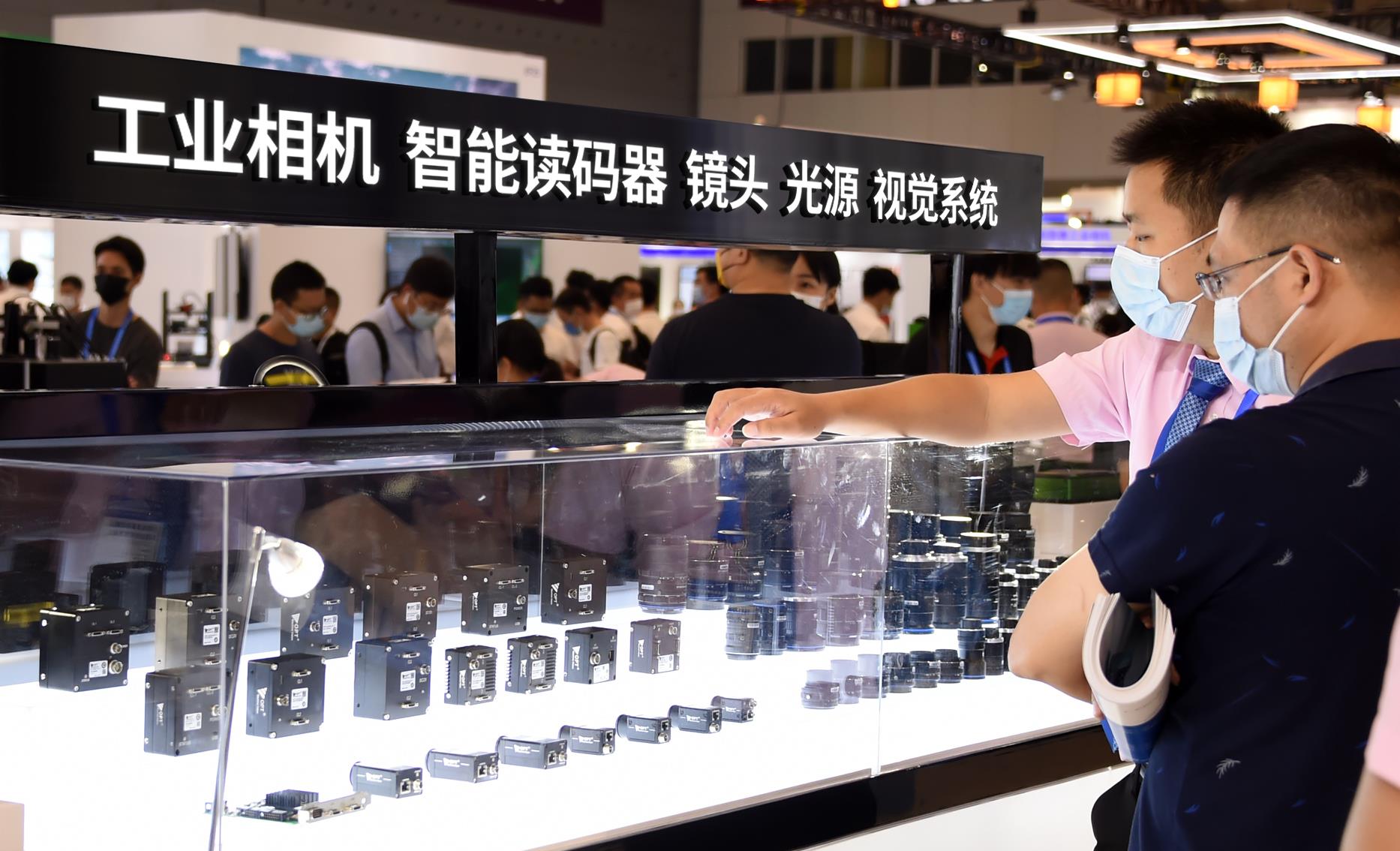 Machine Vision Hardware Products
3D is the development trend of machine vision, which endows the machines with three-dimensional perception ability of "human eyes and brain". The 3D vision application is designed based on 3D laser profilers and Smart3 vision software, which can quickly and accurately output results or measurement data. These solutions have been widely used in production lines, especially in lithium battery and 3C manufacturing industries.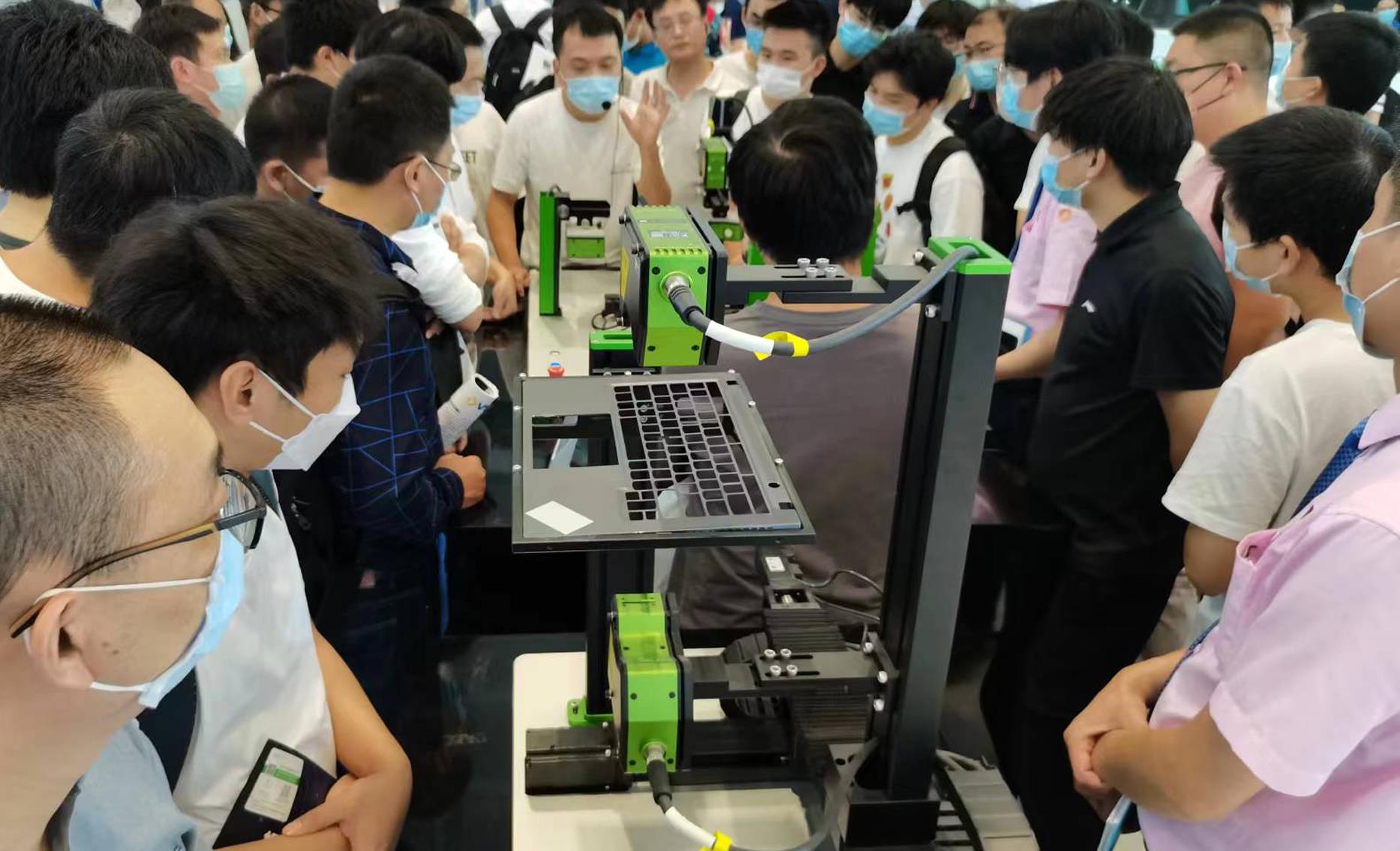 Thickness Measurement of Laptop Keyboard
For example, OPT's 3D Laser Profilers are the main products used in the solutions to the appearance quality inspection of lithium battery for top panel, welded seam, sealing pin, blue PET protective film, etc. The 3D laser profilers use the telecentric optical path design to avoid from the shadowed areas such as vignette effects and blind spot. At the same time, the images undergo binarization via vision software and algorithm of welding defect inspection, which greatly enhance the inspection efficiency and accuracy. This helps to identify the area of welding defects at ease.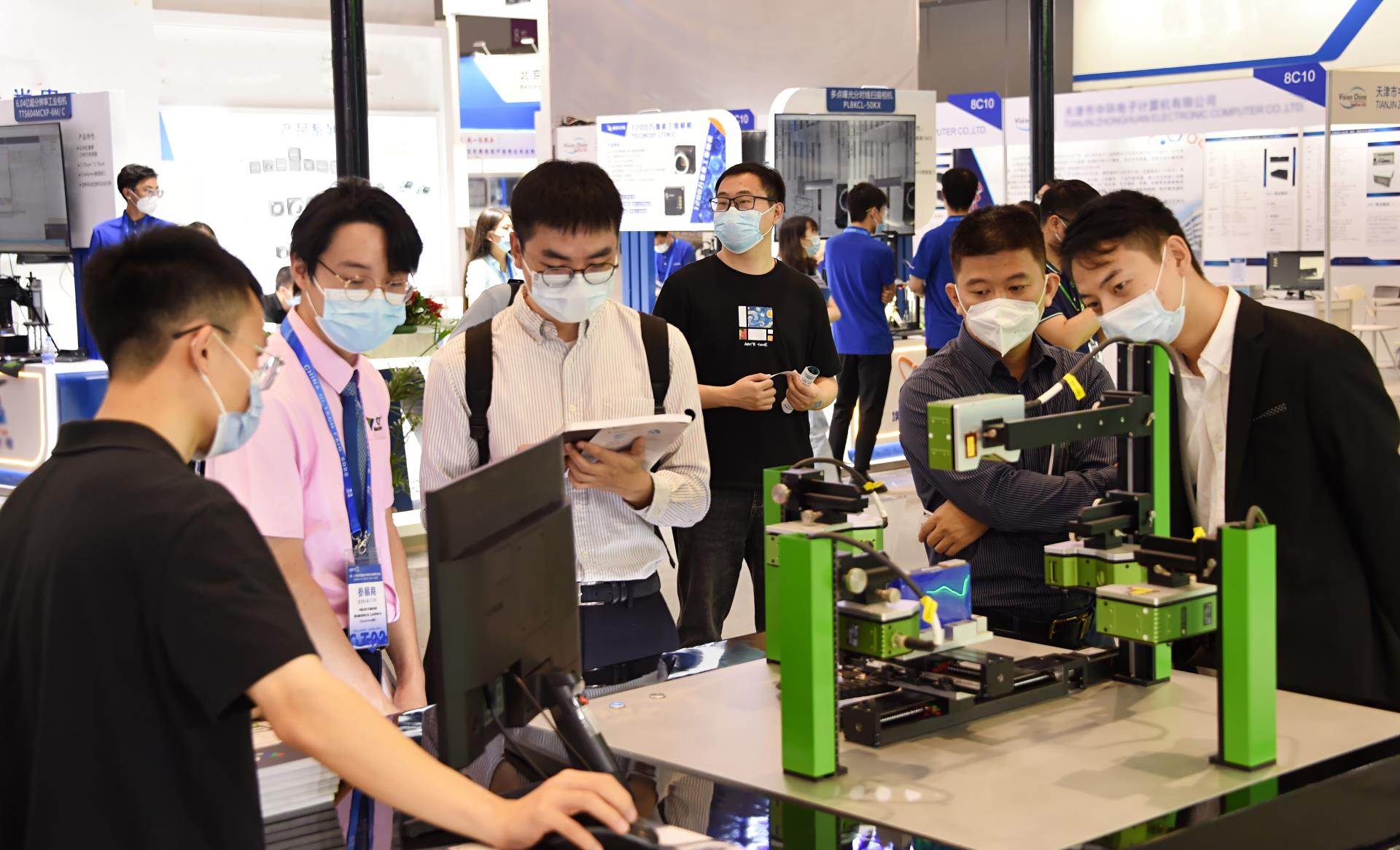 Appearance Quality Inspection for Welded Seam and Blue PET Film of Lithium Batteries
OPT has demonstrated the applications such as glue bead inspection. For example, electronic components, printed circuit boards (PCB), integrated circuits (IC), etc. would require to join and fix together using glue sealant. This is always the challenging part for machine vision inspection due to the transparent or translucent effect which can be hardly detected. Using the high dynamic algorithm, the edge contour of the glue can be detected with an accuracy of micron level. Combination with the operator block of the vision software, the height and width of the glue beads can be calculated to determine if there is any absence of glue bead.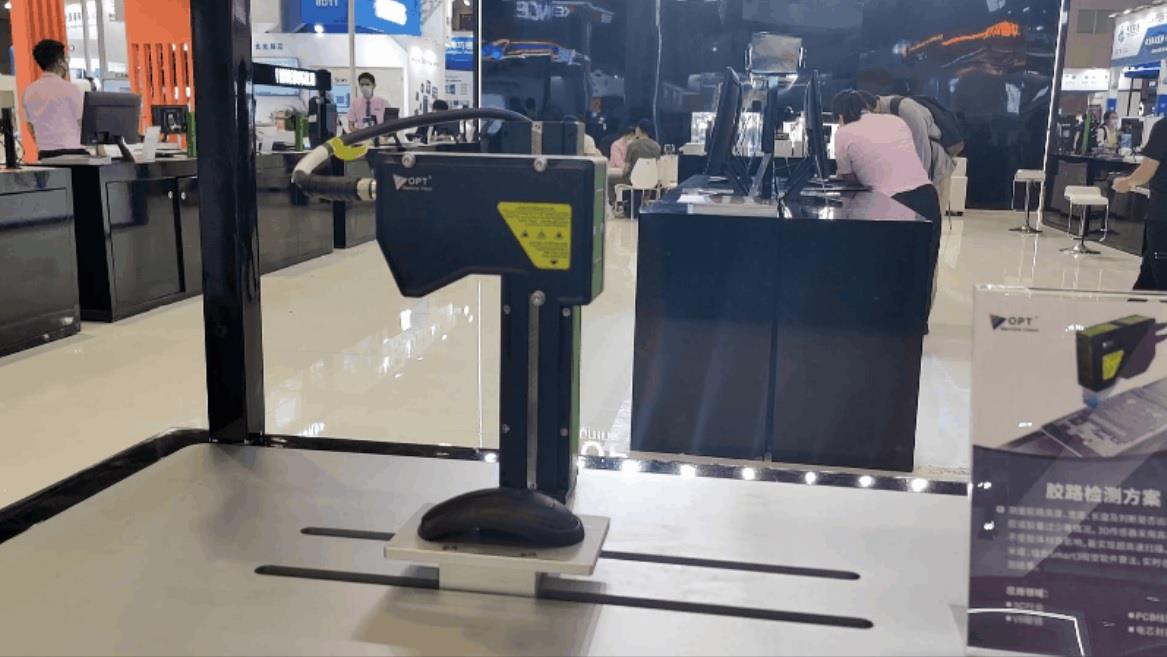 Glue Bead Inspection
Application of Smart Code to Identify Various Barcodes Rapidly
Industrial barcode reading has been widely used in tracking and management of entire life cycle from the supply chain to the production of end product. This is important to achieve quality control. OPT has unveiled a number of code reading solutions including reading distorted and reflected barcodes, data matrix (DM) codes, etc., basically covering different code reading requirements of various industries.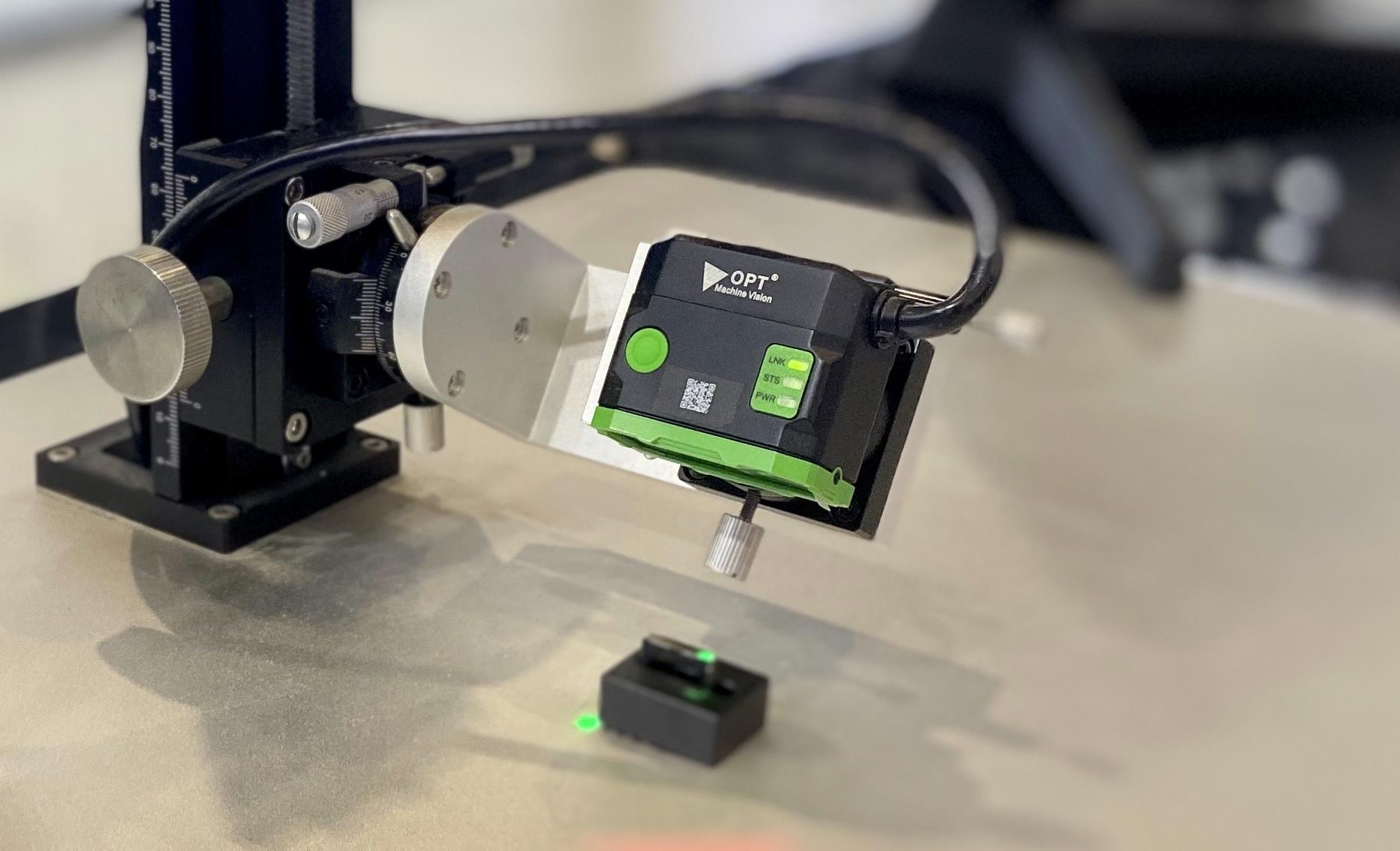 Reading DM Code on Smartphone Camera (Product)
OPT smart code reader integrates multiple algorithms such as Deep Learning, distortion correction, focusing and decoding to achieve automatic focus and obtain clear images rapidly. The reading accuracy and efficiency will not be affected by the blurred and low contrast barcodes.
Barcodes on curved surface are prone to distortion and reflection, would eventually lead to poor reading rate. The polarizing filter design helps to avoid the reflection effect and obtain complete information from barcodes. With the aid of multiple light sources, users can also adjust the appropriate light sources according to different environment for better results. Besides that, the code reading maintains the stability with the auto correction of distorted barcodes via correction algorithm.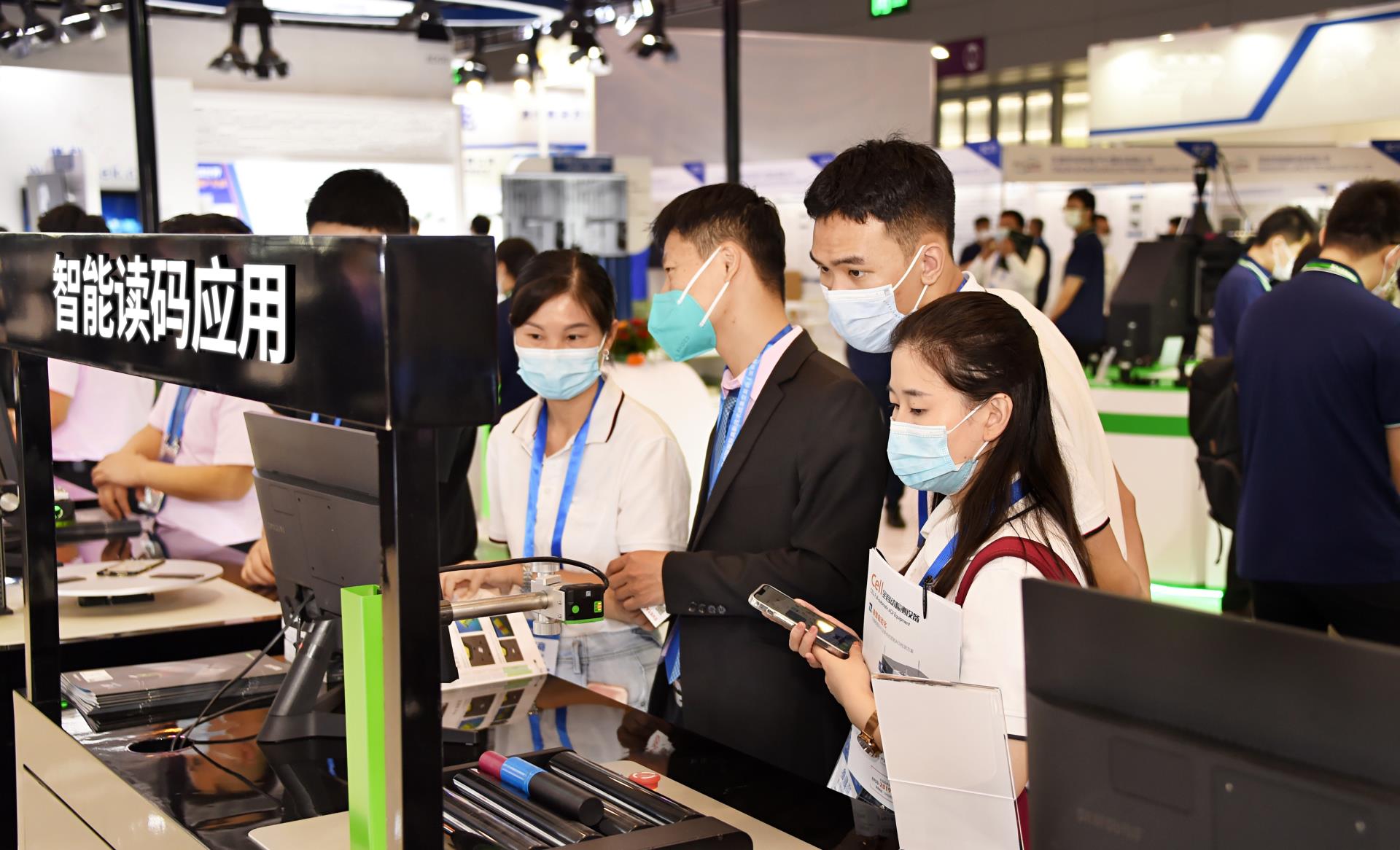 Reading Barcode on Curved Surface
The best part was the demonstration of relatively challenging code reading, i.e., one-time reading of multiple barcodes as well as invisible barcode on the glass of smartphone. Reading of multiple barcodes is a test performance of the smart code reader in processing data. The smart code reader adopts multi-core and multithreading efficient decoding to obtain the code information easily. Nevertheless, the invisible barcodes on glass are readable by using telecentric lens and lightings at specific angle.
Reading Multiple Barcodes at Once
Application of 2D Inspection to Identify the Subtle Defects Accurately
In the industrial automation production line, 2D machine vision is widely used as a guide for robotic arm to grasp, place, detect, assemble, etc. The application of 2D machine vision inspection such as appearance quality of laptops, assembly and positioning of camera modules, etc. are using the new optical imaging design, which can meet different inspection requirements.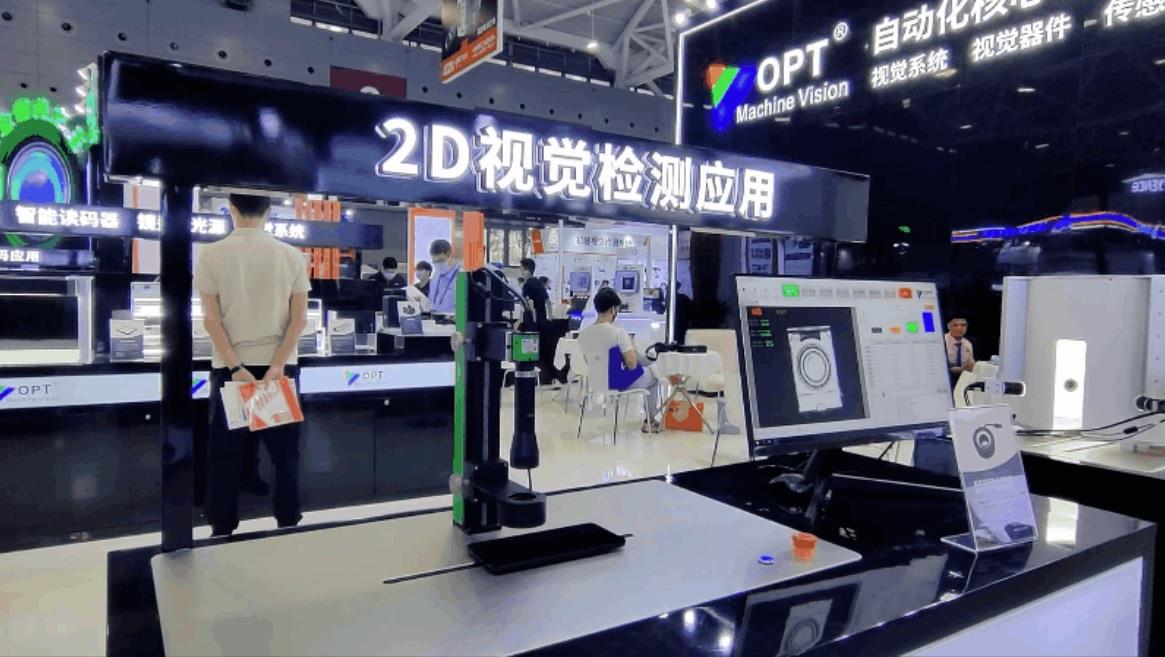 Positioning Inspection of Smartphone Camera Modules
Appearance inspection is one of the important applications of 2D machine vision. The workpieces with smooth surfaces such as computers and smartphones require special lighting methods to produce clear images. Under multi-angle illumination mode, the tiny defects of the smooth surface can be highlighted.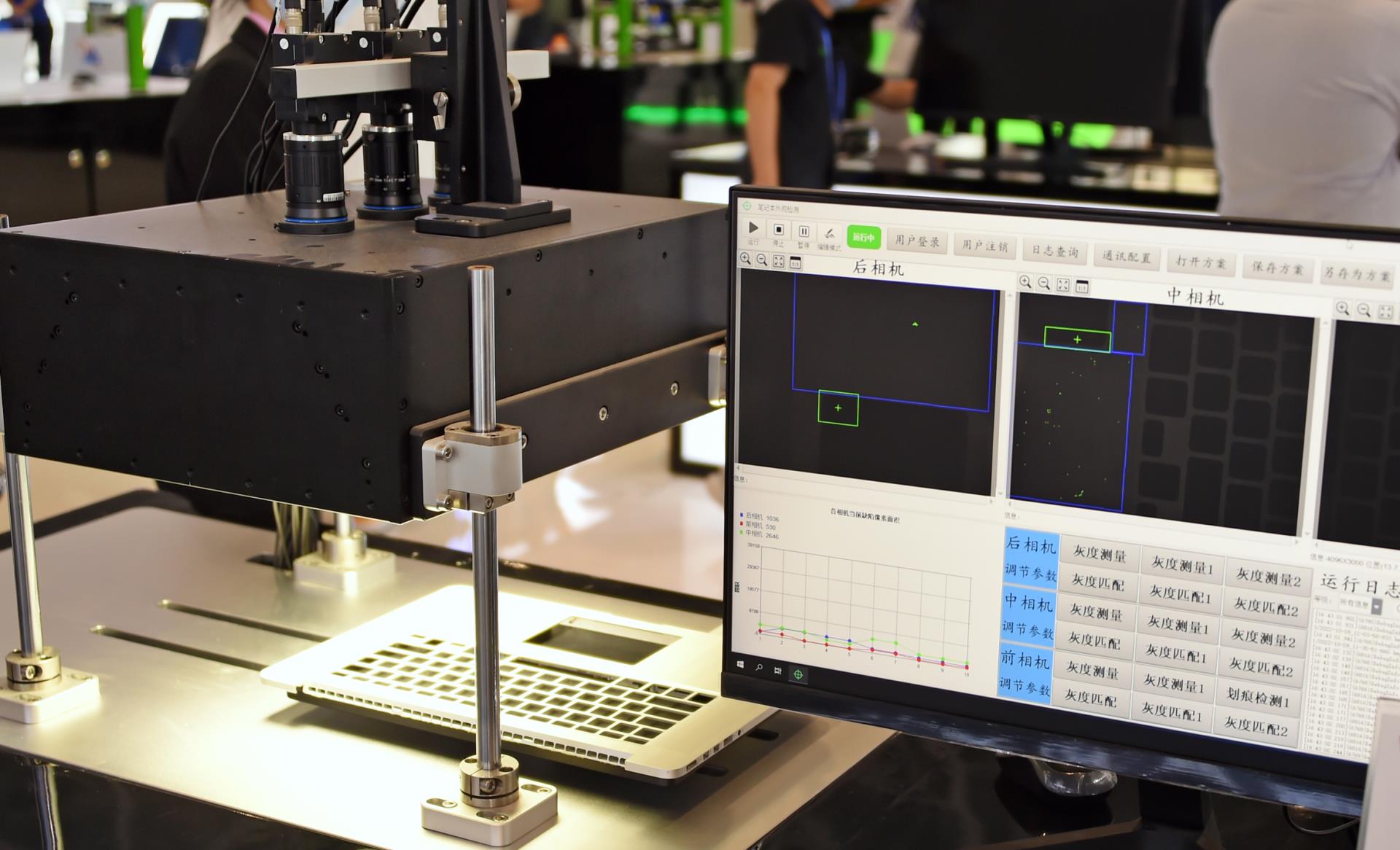 Quality Inspection of Laptop Keyboard
During the appearance quality inspection for object in cylindrical or unique shape, it is important to ensure the object receive uniform light at 360˚ and not easily affected by the reflection. For example, the defect inspection of the logo characters, QR codes and food label characters on the water bottle. Therefore, OPT uses the combination of high-uniform external light source and diffuse reflection light box to achieve uniform light over the object.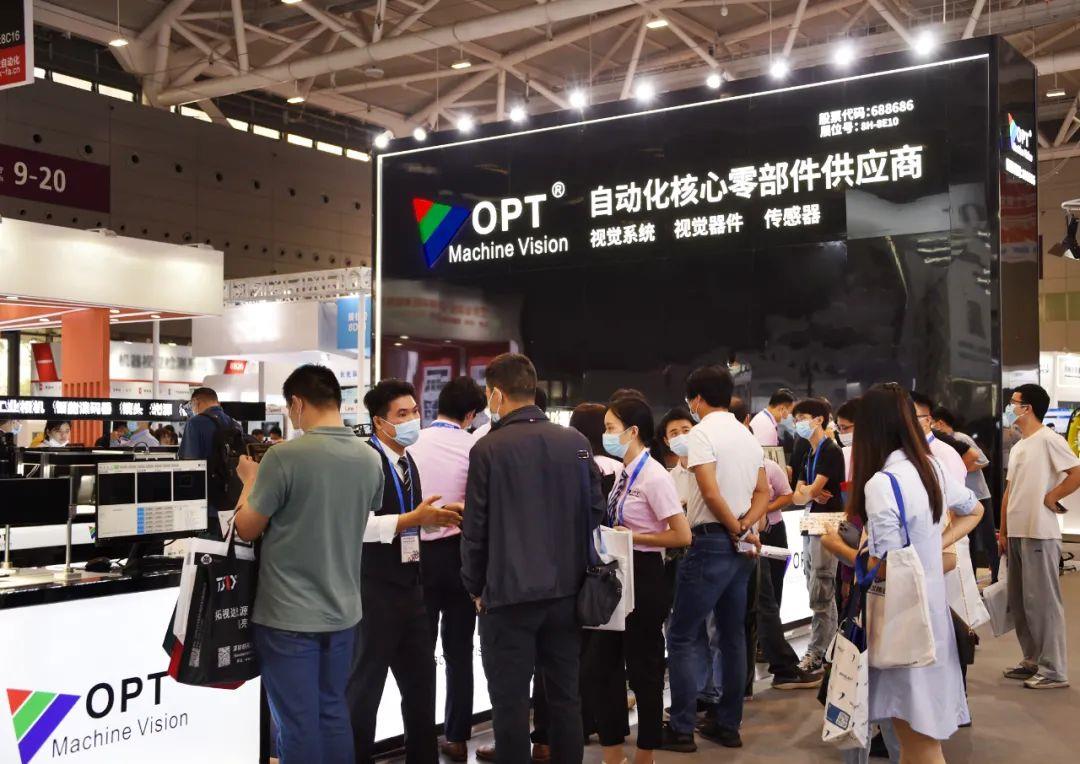 The Crowd at VisionChina 2022 (Shenzhen)
Last but not least, OPT also demonstrated the inspection based on Deep Learning software such as quality inspection of LCD panel. The combination of dot matrix lighting and industrial-grade AI vision software allows a full inspection of LCD panel to detect irregular or tiny defects.