M12 Fixed Focal Length Lenses
Introduction
Product Features:
◆Miniaturized structure
S-Mount design, small size, compact structure, total lens length <18.5 mm.
◆Large depth of field and high resolution
Fixed aperture F5.6 large depth of field design, full field of view resolution close to the diffraction limit, compatible with cameras with a maximum chip size of 1/1.7".
◆Low distortion
The working distance is wide, and full FOV Max. TV distortion <0.65 %.
◆High relative illumination
CRA below 5.5°, this guarantees a high relative illumination across the entire image without vignetting.
Selection Guide: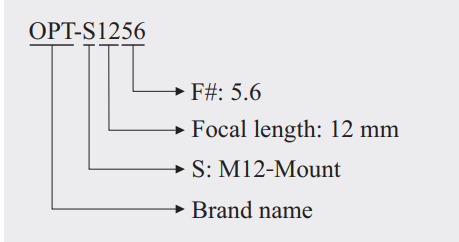 Lens model

Features

Applications

Downloads